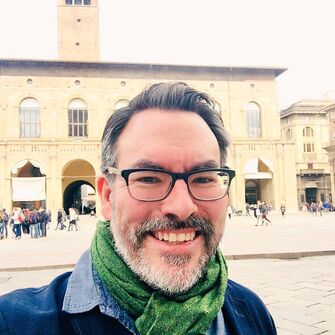 Adam Stower ('stoʊ.ər) is an author and illustrator of children's books. He is the illustrator of The Dragons of Wayward Crescent series.
Early Life
Edit
Adam grew up in Switzerland with his Father, Mother, and brother.
As a child he enjoyed drawing and reading, with some of his favourite reading materials being the Tintin comics by Hergé, The Sorcerer's Apprentice by Tomi Ungerer, and In the Night Kitchen by Maurice Sendak. He states in an interview, however, that the experience of his mother reading The Hobbit by J.R.R. Tolkien to him, as a bedtime story when he was a little boy, changed his life.
His father would sometimes travel for work, and bring back books for Adam and his brother to read. His mother was a librarian for most of her career, and his grandfathers were accomplished artists. He attributes his growing up in a very inspiring and supporting  surrounding to this.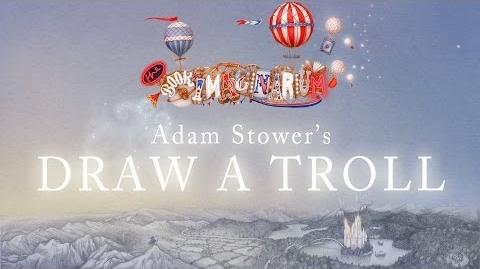 Education
Edit
Adam studied Illustration at Norwich School of Arts, and earned a first class B.A. with honors there. Following that, he studied Narrative Illustration at the University of Brighton, where he achieved an M.A. in the subject.
As a first year student at the Norwich School of Arts, "a third year student looked [him] square in the eye and said very earnestly: 'While you're here, learn to draw'"
At college, he says he "discovered all the classic book illustrators who were very influential to [him] including Arthur Rackham, Edmund Dulac, Heath Robinson, etc."